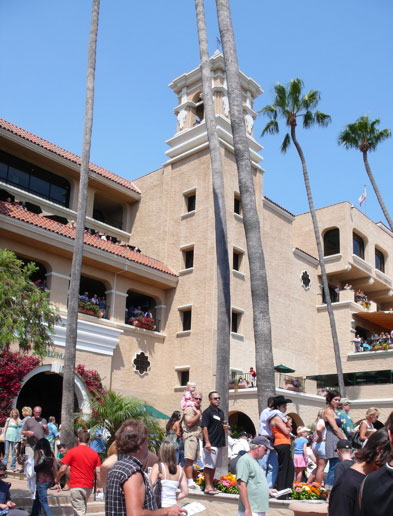 The Horseplayers Association of North America has rated
Del Mar Thoroughbred Club
14th out of the 65 tracks studied in North America.
Cumulative Takeout Score: 2.44
Field Size: 8.6
Wager Variety Score: 1.0
Best Bet: Low WPS Takeout

Total HANA Score: 2.135

Rank: 14
Del Mar represents good horseplayer value in several areas, notably its win takeout. Field size is on the lower end of tracks, but is respectable, and of special note: During the last ten days of the meet, field size improved dramatically to 9.5. In 2008 Del Mar, like most tracks on the Continent, had a tough year. Joe Harper, President: "No doubt, we were swimming against a strong (economic) current this year. But we swam well and we will get stronger because of it. While this economy has threatened to drown a lot of folks out there, we held our own and we don't need to be making any excuses for that."

From Del Mar: In the end, Del Mar's on-track attendance dipped slightly by 4.3% and its overall handle was down by 7%. Still, the final numbers there — 16,002 and $13,001,768 per day — were far and away the best recorded in racing and once again among the national Thoroughbred leaders. It is notable, also, that the figure for total handle, despite the decline, registers as sixth-best in track history.